TOA PAINT VIETNAM RECEIVED THE TOP 10 OF "ASIA PACIFIC OUTSTANDING BRANDS" 2020 AWARD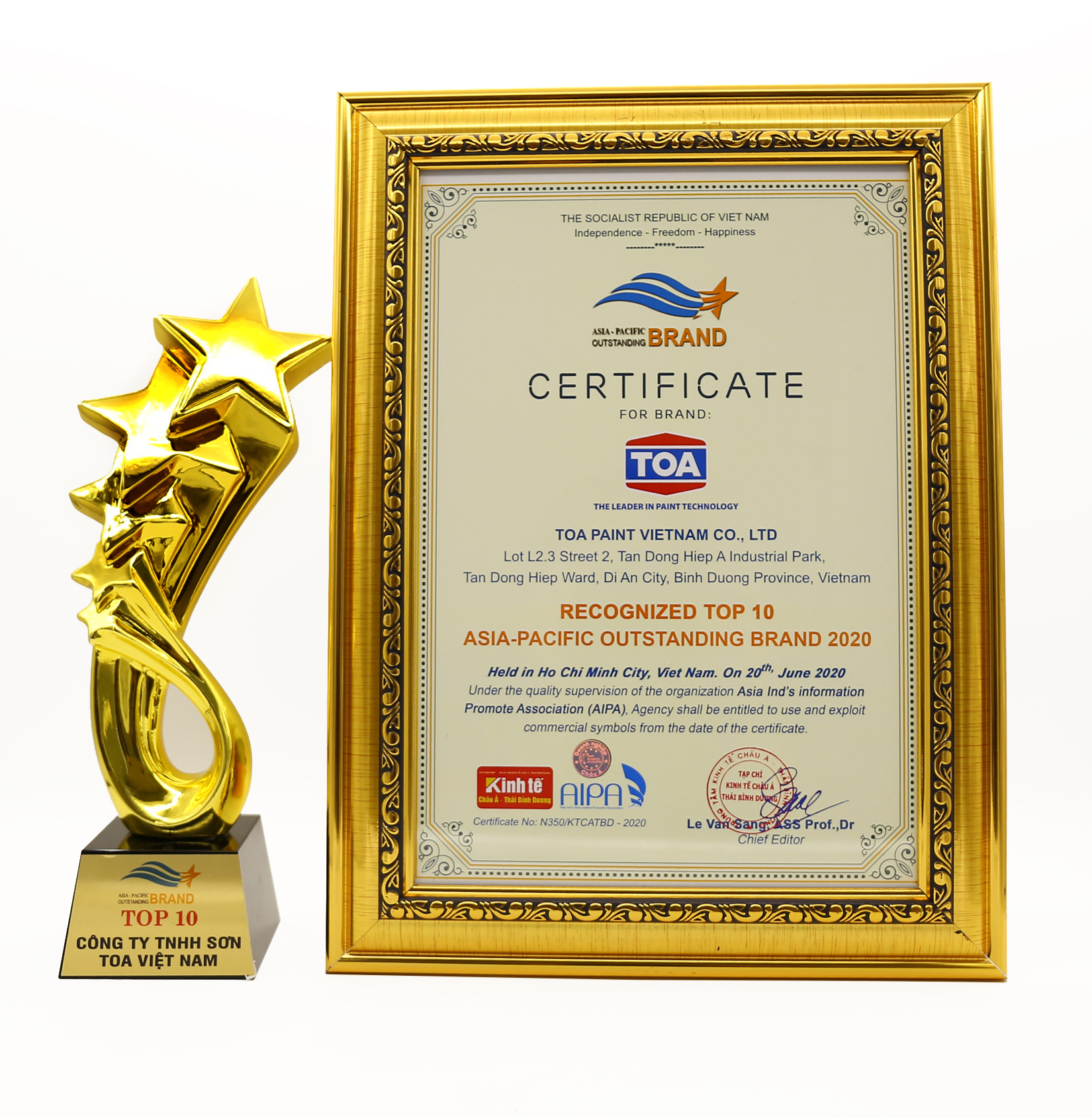 With more than 25 years of effort working in Vietnam market; on June, 20th, TOA Paint Vietnam honorably received the award Top 10 "Asia Pacific Outstanding Brands" in 2020 by the Asia Pacific Magazine Board of organizers and the regarding organizers.
On June 20th; at the Military Opera House of the South, TOA Paint Vietnam Co. Ldt honorably received the Top 10 "Asia Pacific Outstanding Brands" award in 2020 by the Asia Pacific Magazine Board of Organizers and the regarding agencies. This is a recognition of TOA Paint's contribution to the research and development of science and technology in production and business management to bring superior quality products to consumers.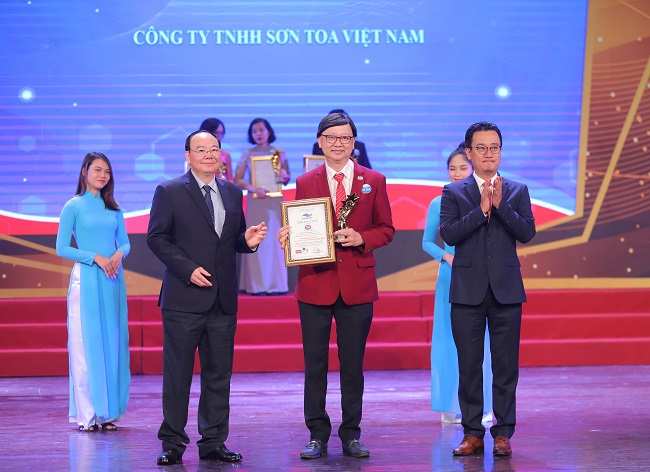 Mr. Ngian King Ling - General Director of TOA Paint Vietnam Co., Ltd. (red vest) received the Top 10 award
During 25 years of operation in Vietnam, TOA Paint Vietnam Co., Ltd. has launched many products that are highly appreciated by consumers. Starting from familiar products such as TOA T-8000 varnish; Win spray, TOA industrial lacquer; TOA Paint Vietnam has researched and developed many more diverse products such as decorative paints, industrial paints, wood paints, construction additives ... One of the most popular products from TOA Paint Vietnam must be mentioned as follows: SuperShield ultra-premium exterior paint with durability up to 15 years for the projection; TOA Nano interior and exterior emulsion paint duo with Hybrid Nano technology for color fastness, waterproofing and Silver Nano for antibacterial and safety for health; TOA 4 Seasons' interior and exterior paints with 4 Powers technology keeps your constructions sustainable under all weather conditions…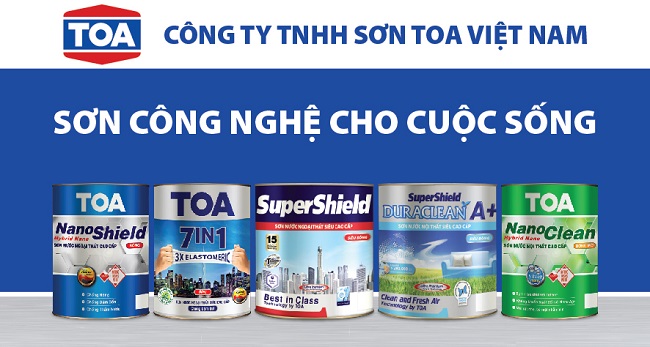 One of the outstanding lineups in the ultra-premium group and high-class water paints of TOA Paint
TOA Paint Vietnam is confident to bring safe & quality decorative paint solutions to the project through Green Label certified products from the Singapore Environment Council thanks to meeting standards such as: does not contain APEO & formaldehyde; content of VOCs in the air is low, does not contain heavy metals that can cause cancer such as lead, mercury, chromium, ...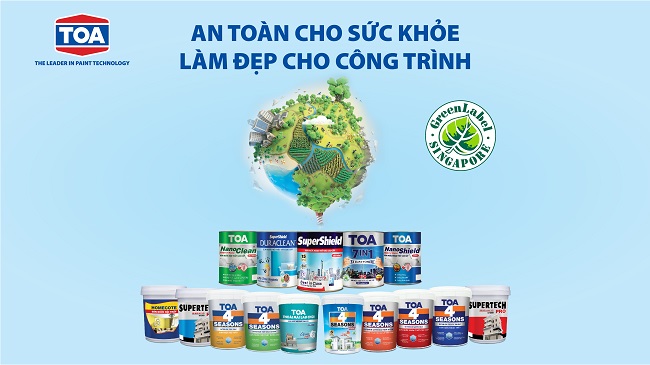 System of TOA Green Label certified products
With the goal of "honoring businesses with high-quality products and services, leading brands, applying Science and Technology to production and business management, building brands for sustainable development in the Vietnamese market. The Top 10 "Asia Pacific Outstanding Brands" award is a recognition of prestige as well as competitiveness in the domestic market and the Asia-Pacific region of product system and services of TOA Paint Vietnam. This is also a motivation for TOA Vietnam to continue investing in research and development to better meet the needs of Vietnamese consumers as well as reach out to Asia and the world market.