TOA Thailand paint group with more than 50 years of experience is the # 1 paint brand in Thailand and the leading paint manufacturer in Southeast Asia. Production of paints and coatings, chemicals, petrochemicals, automotive paint technology ...
TOA paint was present in Vietnam quite early in the 90s through the export route. With a long and decisive long-term development history, TOA Vietnam has achieved success in recent years: In the top 10 strong brands and sustainable development, 2015, Top 500 enterprises - The strongest growth in Vietnam in 2010. The nationwide distribution channel with more than 1,000 stores in 64 provinces.
VISION &

MISSION
VISION: To become the leading brand in Vietnam powered by the most advance state of the art, paint technology and to provide energy saving and environment friendly products in order to meet the needs of our customers.
MISSION: To continue to research and offer a wide range of eco friendly products through project, OEM and retail channels with profitable growth and sustainable development.
CORE VALUE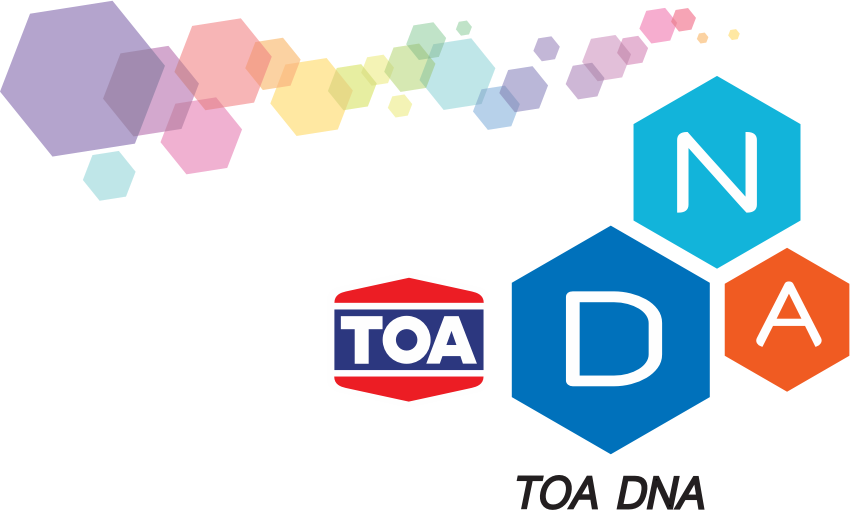 CUSTOMER
Giving precedence to customers at all levels with the highest standards in both product and service.

CHANGE
Readiness for new things, focusing on innovation and changing for tomorrow.

PASSION
Love what you do and drive for success.

EXPERTISE
Technical/ functional expert to work effectively as assigned and professional.

EXECUTION
Thinking, Acting, and Following up the performance systematically.
COMMITMENT
TOA Paint Vietnam Co., Ltd., we want to create the best products, services and commit to saving energy, natural resources and protecting the environment:
Always comply with requirements related to Quality Management, Occupational Health and Safety, Environmental and Energy Management.
Apply to ISO 9001, OHSAS 18001, ISO 14001 and ISO 50001.
Improve to achieve continuous improvement in quality, meet all the needs of customers.
Control of risk factors that may cause accidents, property damage and adverse environmental effects.
Raise personal awareness in the organization, ensuring that all employees understand this policy.
THE STAGES OF
DEVELOPMENT
TOA Paint Vietnam has over 27 years of establishment and development
(1995 - 2022).