TOA PAINT VIETNAM EXPRESSES GRATITUDE FOR CUSTOMERS DURING THE "ACCOMPANYING - INNOVATION - SUCCESS" EVENT

Closing the year of 2019, TOA Vietnam Paint successfully organized a series of 12 events with the theme "Accompanying - Innovation - Success" lasting from November 9 to December 12, 2019 with the participation of of nearly 2,500 contractors from nearly 40 provinces across the country.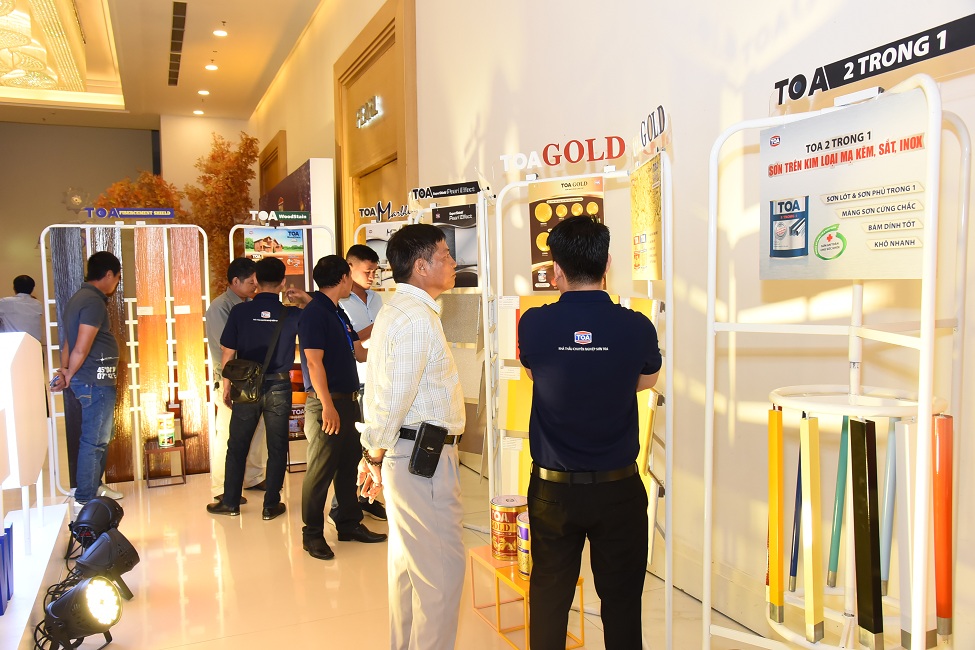 The Contractors refer to information of TOA Paint products at the display booth within the framework of the event
The program takes place in big cities like Hanoi and Ho Chi Minh City. HCM; Da Nang, Nha Trang, Can Tho, Hai Duong, Hung Yen ... with 2 main contents: introducing TOA Paint Contractor club with Paint - Earn points - Receiving money and gratitude program for Your contractor with very valuable gifts. In addition to attending the event, the contractor is also provided with more information and experience the new product system with many preeminent features of TOA Paint such as TOA Gold premium emulsion paint, super premium exterior water paint. TOA 7 In 1, TOA 2 in 1 paints - a fully integrated product line of primers and coatings, provide a complete protection for galvanized, stainless steel, aluminum, iron ... and many other products with outstanding features.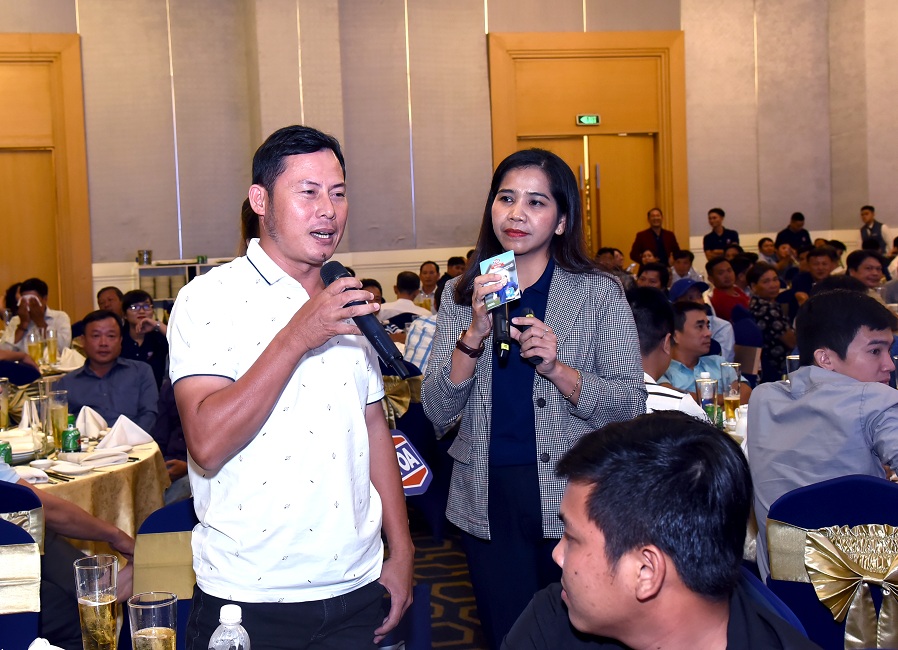 Ms. Vu Duc Hanh - Development Manager of Distribution Channel exchanges with contractors in the program
Compared to the previous contractor tenderer program; 2019 event series for Contractors TOA is considered as one of the most professional and successful events when receiving the response of nearly 2500 contractors with many innovative content. The program takes place in a fun and cozy atmosphere with the desire to support and accompany with the Contractors to bring more beautiful works; more durable as well as gratitude and look forward to a long-term cooperation between Son TOA Vietnam and your Contractors.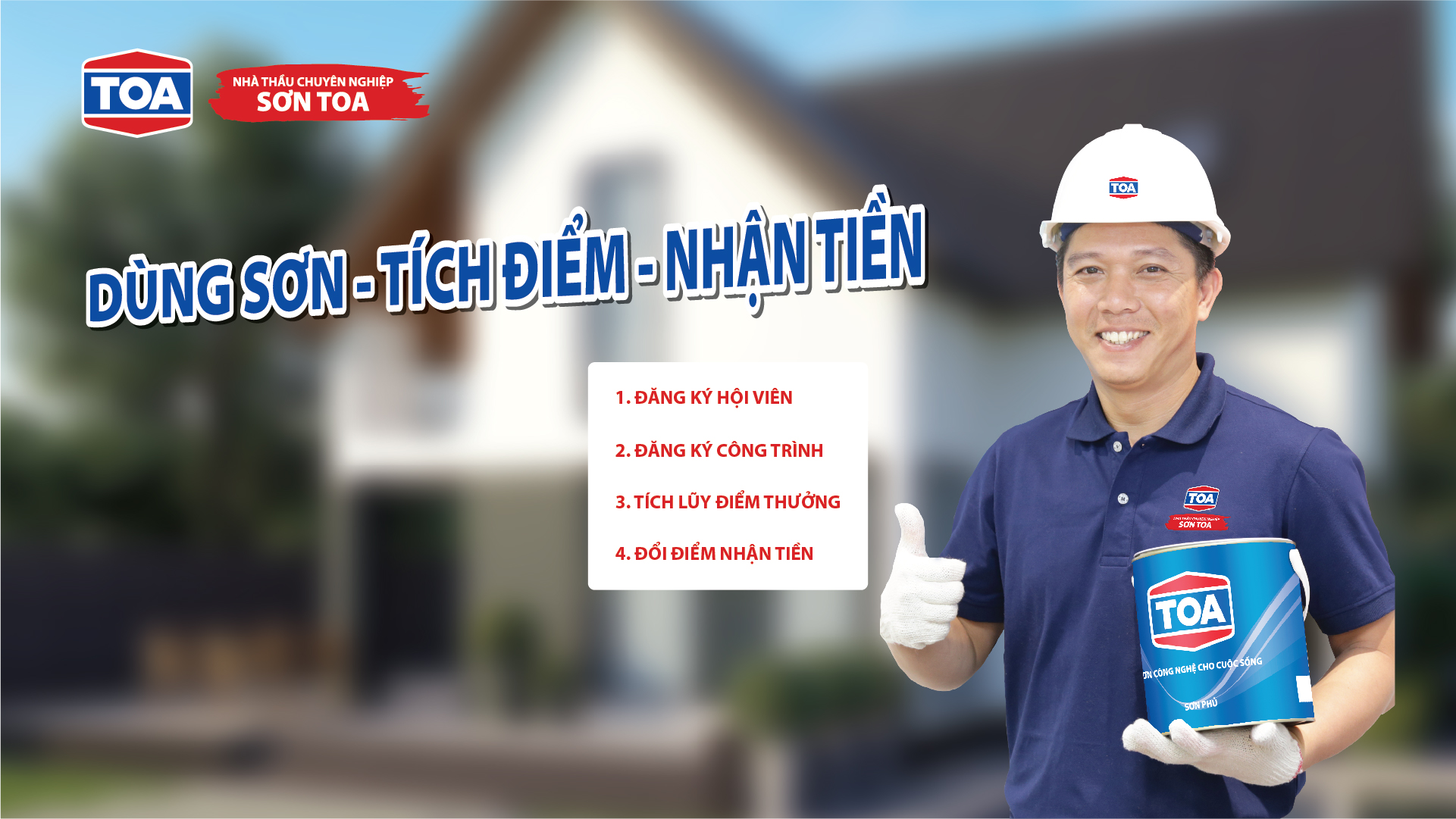 In addition, the program Paint - earn points - receive money starting from September 3, 2019 will continue to be maintained until the end of 2020. This is a program to accumulate points for Contractors when scanning barcodes. printed on TOA Paint products via smartphone app with many attractive offers.
For more information, please visit TOA's website: http://toagroup.com.vn/truyen-thong/tin-tuc/nha-thau-chuyen-nghiep-son-toa---dung-son---tich-diem-- -nhan-tien