TOA Paint Vietnam Continues Spreading "Color Of Love"
In the atmostphere of welcoming new school year 2017 – 2018, in August, 04th, 2017, TOA Paint Vietnam cooperated with Chemours company held "Color of love 2017" activity at Phu Tho primary school, Phu Tho ward , Thu Dau Mot city, Binh Duong province.
"Color of love" is the activity belongs to "We paint happiness" campaign. This is annual important CSR activity which TOA always tries to actively contribute to community activities in Vietnam with the hope to bring more happiness to society, especially for children. In the "Color of love 2017", we already repainted all the classrooms, gate entrance, tables and chairs to help the pupils have a better, cleaner study environment with the repainted area is around 5000 m2, 200 tables and chairs.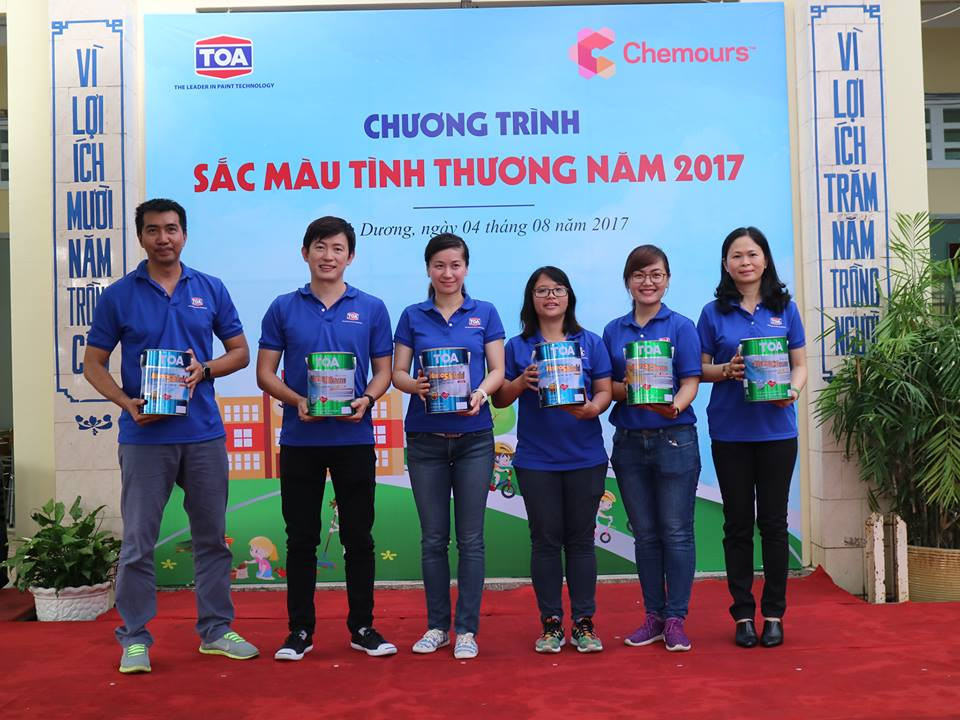 Get along with "Color of love" is the couple product TOA NanoShield and TOA NanoClean. With Nano technology provides the paint film the ability to resist the water, alkali and bacteria; Teflon® (a trademark of the Chemours Company TT, LLC, and is used under license by TOA Paint (VietNam) Co., Ltd) which helps to effectively protect the surface, enhances cleaning ability and anti dirt pick-up ability even with hard stains such as: tomato, grease, dirt, etc...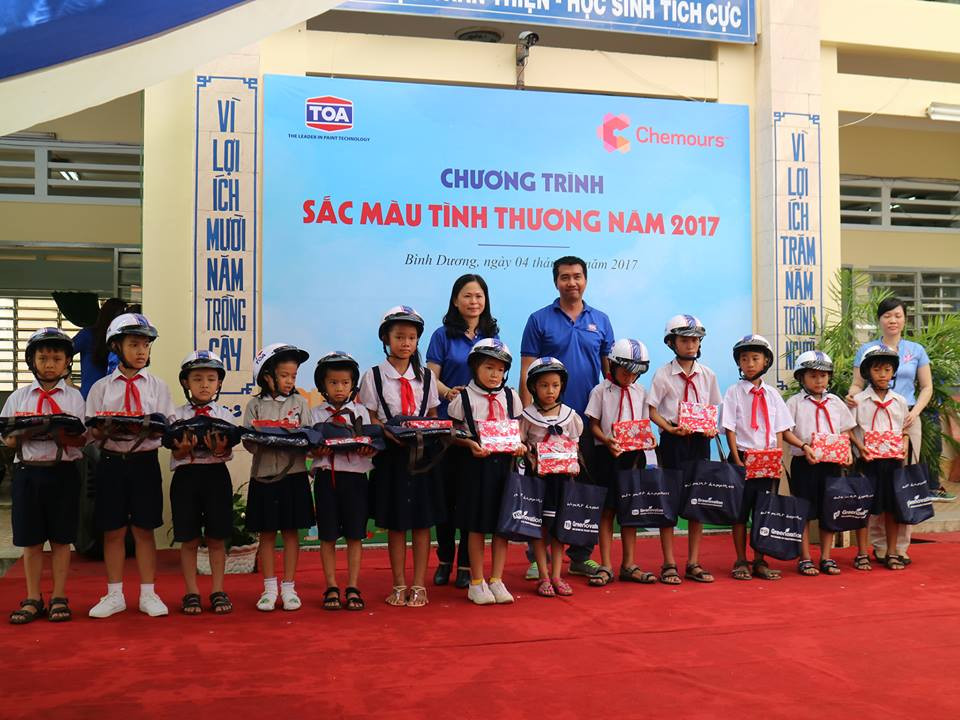 In this activity, TOA also cooperated with the School Managing Board delivered 30 sponsored gifts (including notebook and sponsored gift from TOA brand) for disadvantaged pupils with the value of around 300.000 VND/sponsored gift).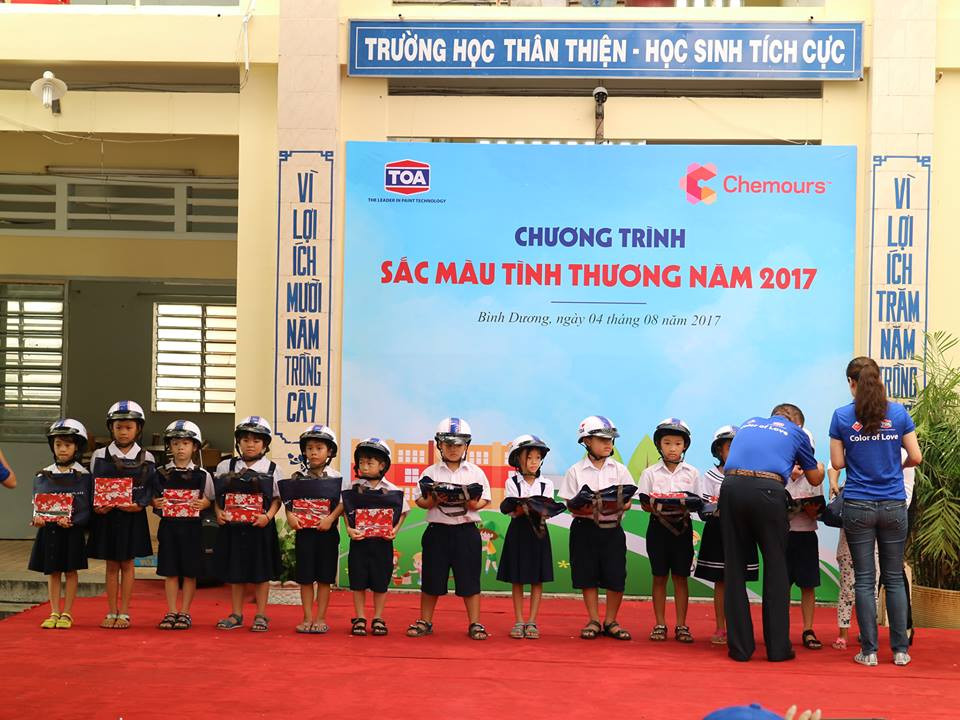 "Color of love" was organized and repainted some schools such as: Dong An primary school (Di An, Binh Duong), Nha Be continuing education center (Ho Chi Minh city), Bui Thi Xuan primary school (Di An, Binh Duong), Tran Van On primary school (Ho Chi Minh city). In the incoming years, TOA hopes to bring "Color of love" to more schools to help chilren have better study environment in new school year. This is also one main activity of "We paint happiness" community campaign that TOA did over the last few years and will continue do in the future to help to improve the lives of Vietnamese people especially children and young generations.