TOA PAINT VIETNAM CO., LTD PROUDLY RECEIVES "TOP 10 VIETNAM LEADING BRAND" 2019 AWARD
On December 15, representative of TOA Paint Vietnam Co., Ltd - Mr. Ngian King Ling attended the Vietnam Leading Brands 2019 Program VI at the Ben Thanh Theater - TP. HCM to receive the TOP 10 award "VIETNAM LEADING BRAND 2019" for the TOA NanoShield and TOA NanoClean emulsion paint.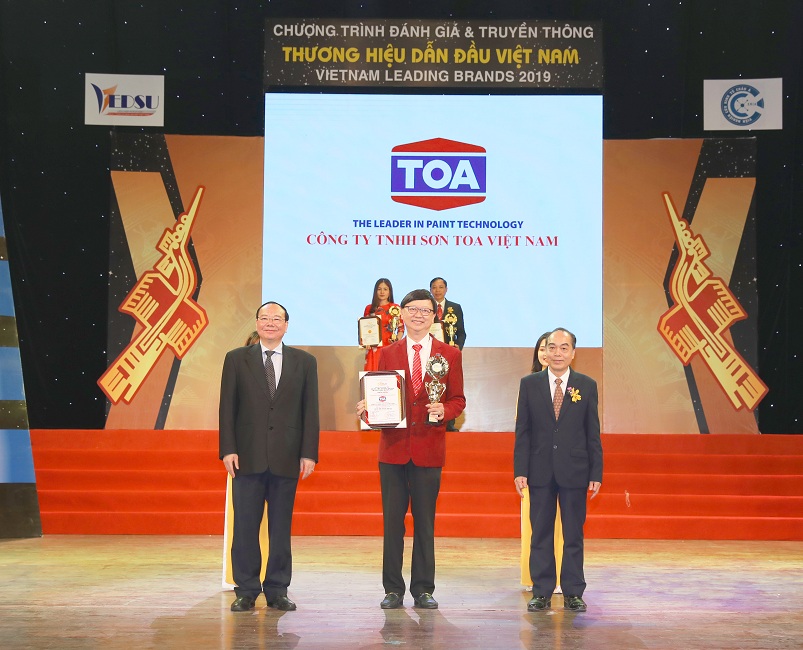 Mr. Ngian King Ling (in red shirt) - Country Director of TOA Paint Vietnam Co., Ltd received the award from Board of Organization.
With over 50 years of experience, TOA paint group is the leading paint brand in Thailand and is the leading technology paint manufacturer in Southeast Asia. Presenting in Vietnam in 1995; TOA Nano emulsion duo from Vietnam TOA Paint are known as premium paints that provide the optimal technological solution in decorating and protecting the constructions and building. With the message "TOA Nano - Technology protect your home", the duo of high-quality interior and exterior water paint products TOA NanoClean & TOA NanoShield are always aiming to innovate with continuous improvement and application of technologies to improve product quality, increasingly meet the needs of the market. The TOA Nano couple is also the optimal choice for a convenient, comfortable and safe living space.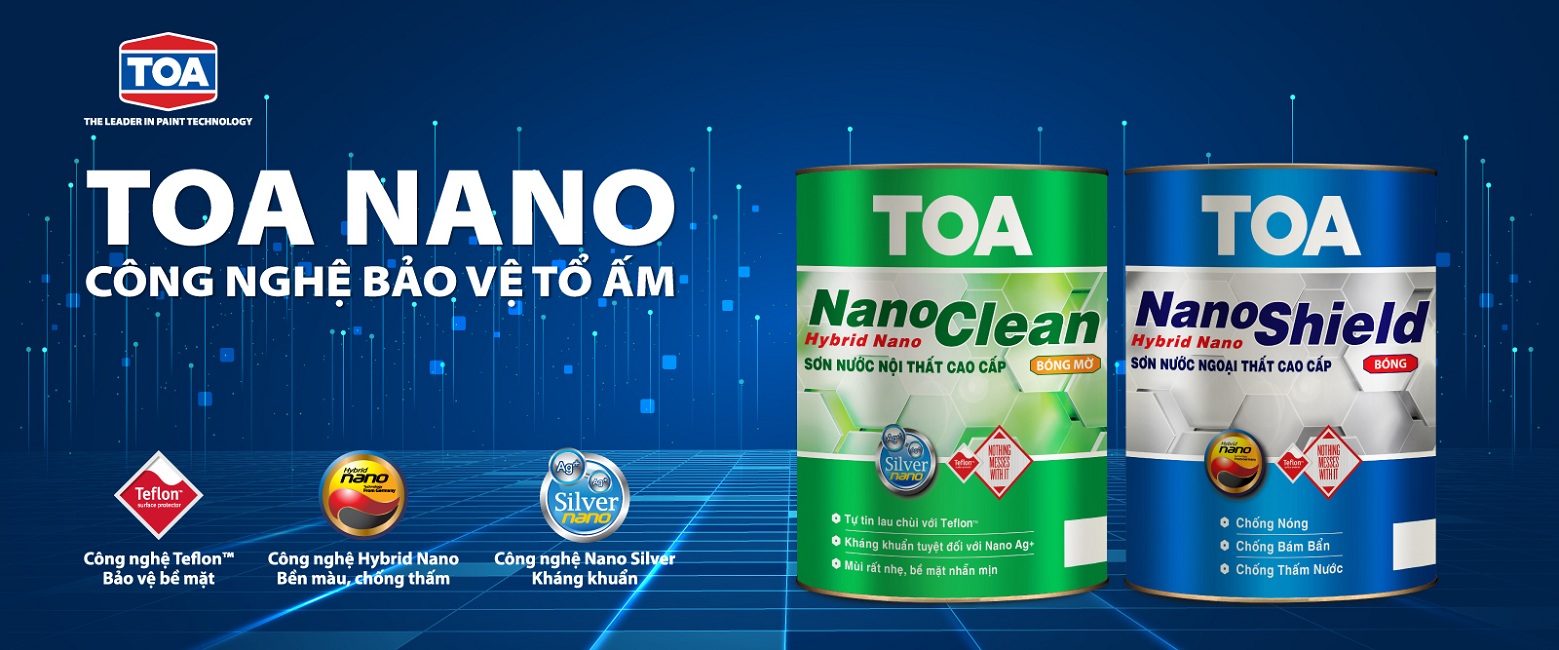 TOA Nano is the first line of premium emulsion paint product that confidently affirm its name in Vietnam market